How Winning Works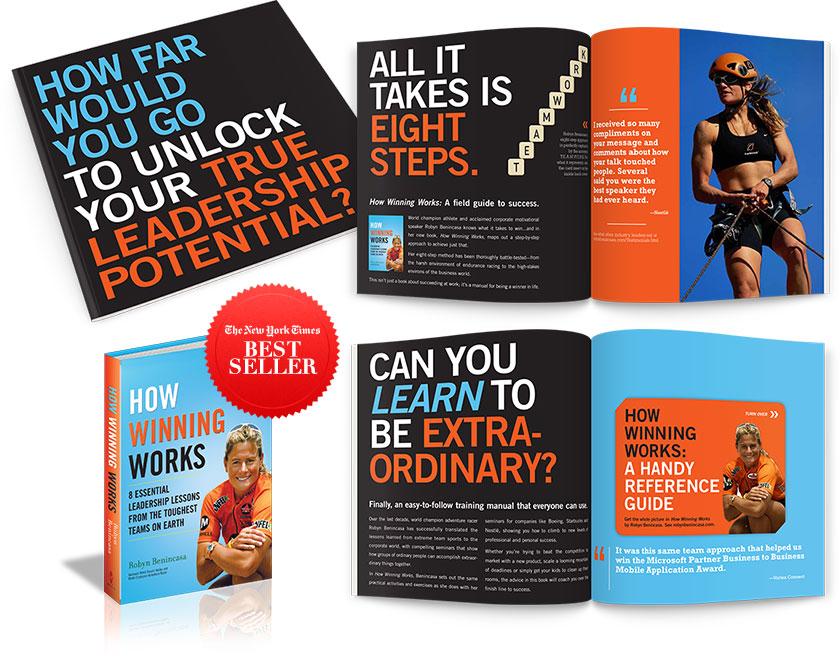 Robyn Benincasa is a world champion adventure racer, Guinness record-holder, member of the only all-female firefighter crew in the US, and founder of a non-profit organization that helps women with serious medical setbacks recapture their active lives.
She clearly knows a thing or two about leadership and teamwork, and has become a highly sought-after motivational speaker. Her book, How Winning Works (published by Harlequin), is a field guide to success that shares the same training tools and exercises that have become popular in the leadership seminars she gives to corporations such as Walmart, Starbucks, Nestlé and Boeing.
As part of the book's pre-release promotional initiative, A Type of Magic created a number of marketing pieces including a brochure, postcards and handy reference cards on the eight steps required to achieve success.
The marketing efforts paid off, helping propel How Winning Works to the New York Times nonfiction bestseller list in the week of its release.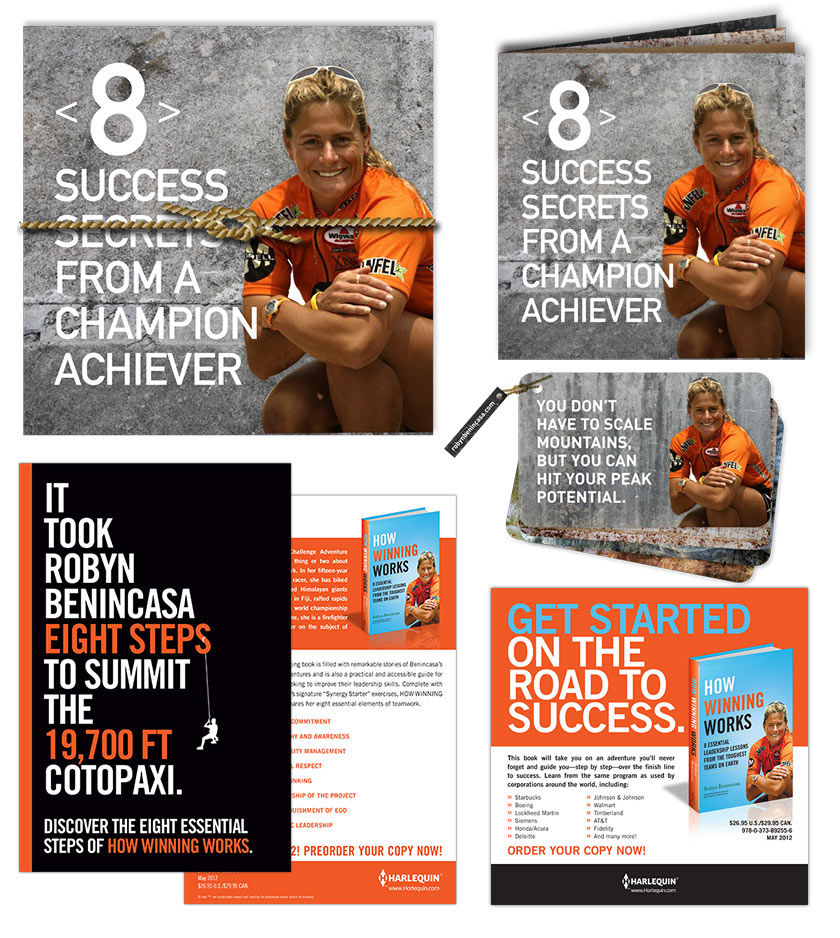 ---
If you have a project you'd like to discuss, please get in touch.