MarkBook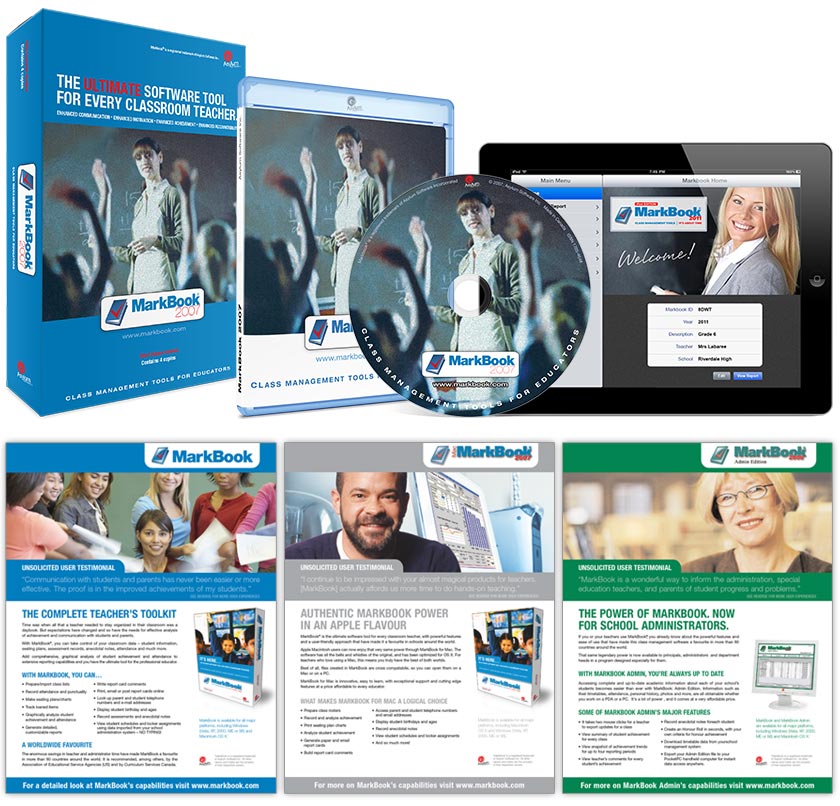 MarkBook, by Asylum Software, is a leading class management program used by schools around the world. The suite of services helps educators operate their classes more efficiently and generates enormous savings in teacher and administrator time.
MarkBook has been around for years, and like a lot of software launched at that time, the interface was starting to look dated. We worked with Asylum's agency wm&d to redesign the frontend to make it both more visually appealing as well as more intuitive to use. (A few screen redesigns are featured lower down on this page).
We also helped redesign the software box as well as created a series of ads that spoke to MarkBook's superior functionality and ease of use.
When Asylum decided to launch the MarkBook app for the iPad, we once again designed the frontend interface, making it a pleasure to use. A Type of Magic also designed the logo for LockerManager, another software from Asylum, as well as many of the icons used in the MarkBook suite.
We are proud to have played a role in helping make Asylum Software a leader in the world of class management software.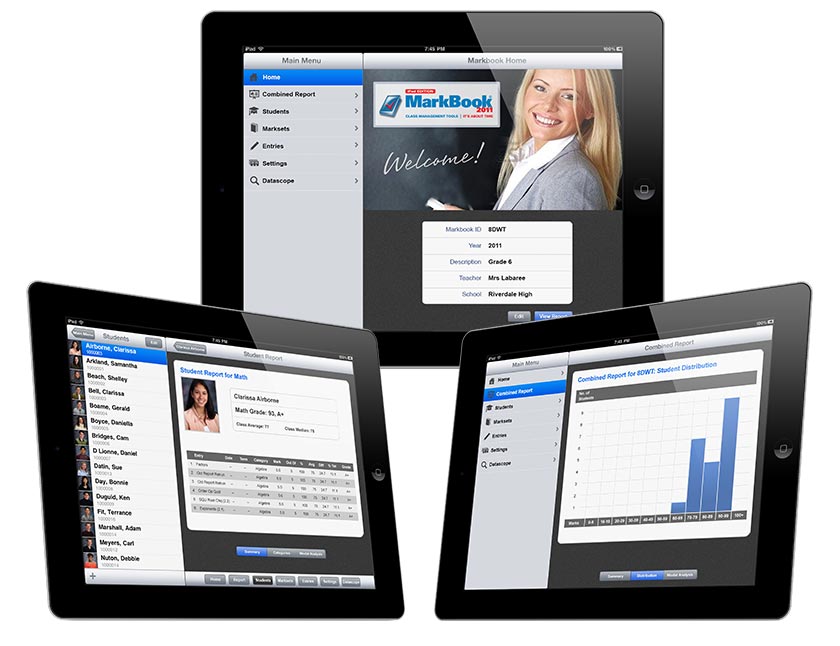 A few redesigned screens of the MarkBook frontend interface: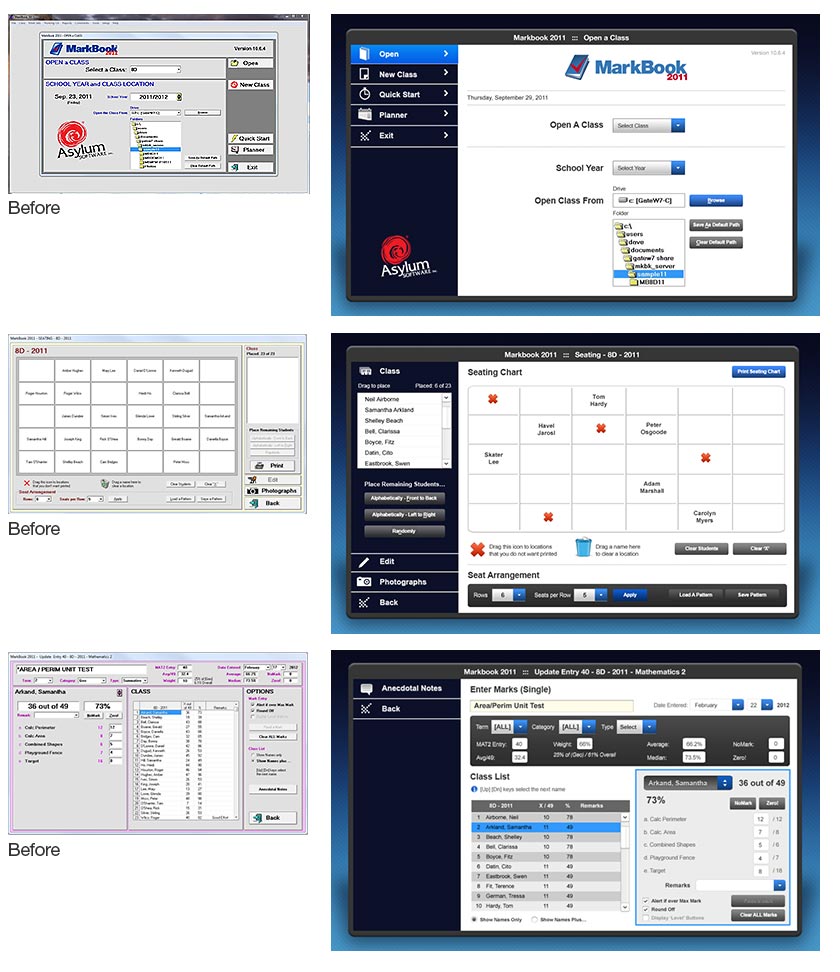 ---
If you have a project you'd like to discuss, please get in touch.