Teen Trend Report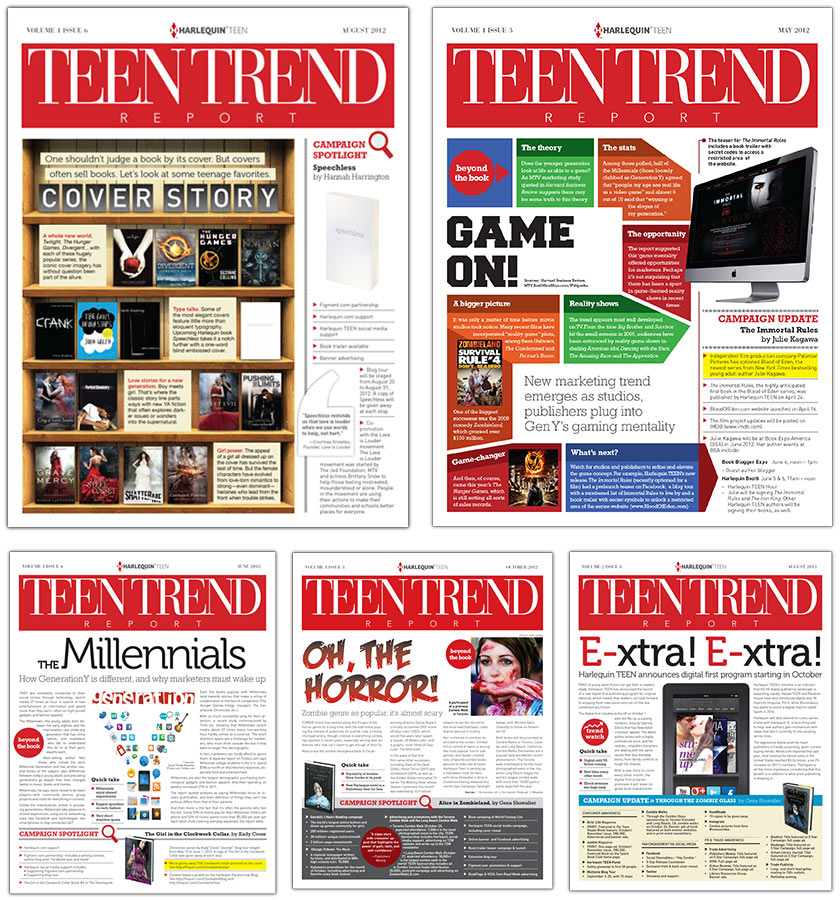 The Teen Trend Report, one of our favourite ongoing projects, is a regular newsletter for leading book publishers Harlequin.
When Harlequin approached A Type of Magic to create this newsletter for their TEEN imprint, it was intended to replace a trade sell sheet that wasn't getting as much traction as they had hoped. With the Teen Trend Report, the scope was expanded to feature stories of interest to the publishing trade, along with a campaign spotlight on a new book and a Top 5 list of current TEEN hot sellers.
The aim was to garner more attention for the Harlequin TEEN backlist (older titles) as well as for new series trends, leading to buy-in and sales. Refreshingly, Harlequin gave us freedom to extensively feature books and success stories from other publishers as well, allowing the Teen Trend Report to gain a high level of credibility with accounts and media.
While Harlequin provides feature article suggestions, A Type of Magic is responsible for research, writing and design. We create print and rich-media versions of each newsletter. The latter version, which has hyperlinks to websites, story references and social media, is designed in landscape format (see below) to maximize real estate when reading on screen.
The Teen Trend Report has received a lot of compliments ever since its launch in early 2012, but perhaps our favourite was the one-word response from the Harlequin TEEN team after they received the design of the very first newsletter: "Wow!"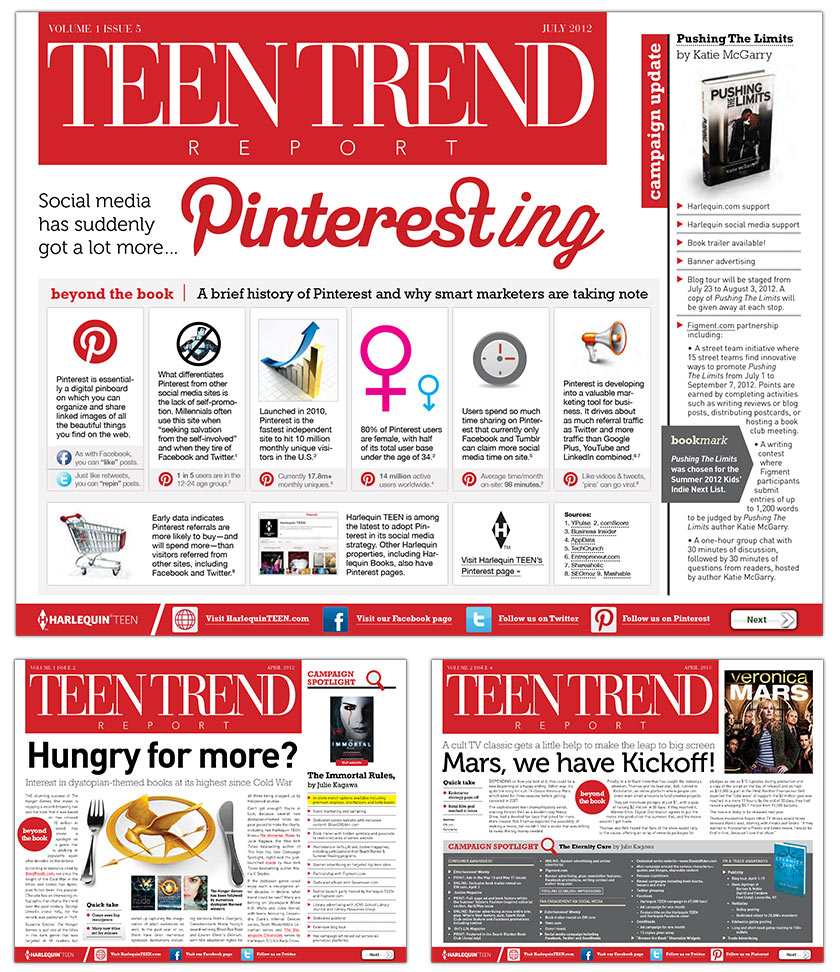 ---
If you have a project you'd like to discuss, please get in touch.