The Virgin Diet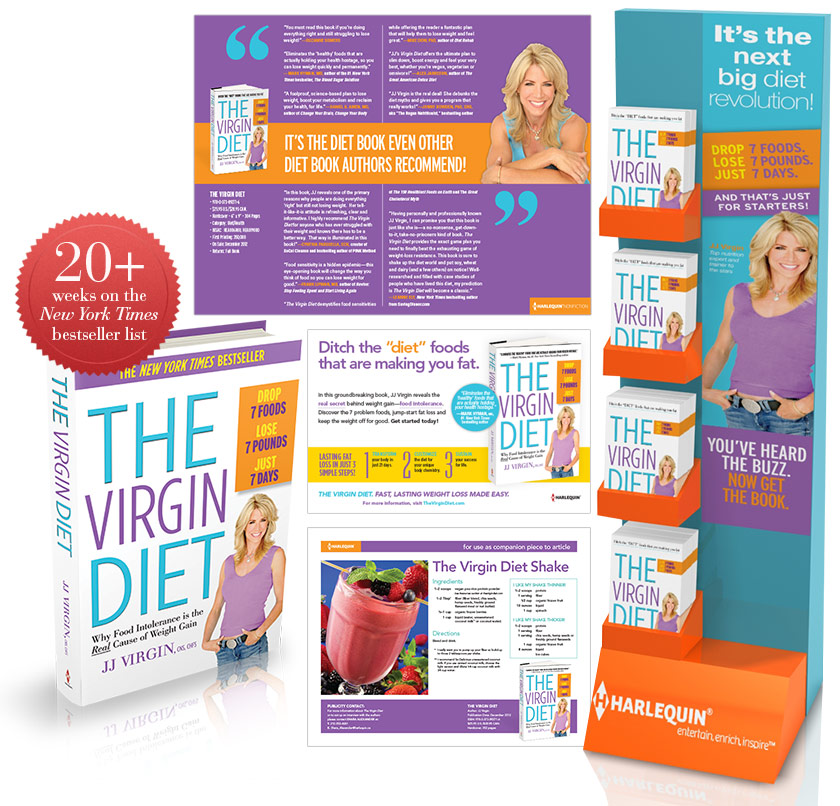 Our most successful marketing campaign for a single book was for The Virgin Diet, a revolutionary weight loss program by celebrity nutritionist JJ Virgin. The book, published by Harlequin, stayed on the New York Times bestseller list for more than 20 weeks, and sold more than a quarter million copies.
We were involved from brand development through to post-release of the book. In all, we produced nearly 50 separate pieces for this campaign—including strategy documents, teasers, press publicity, trade marketing, targeted print advertising, POP displays, exhibition posters, postcards, traincar ads and web banners.
It was an extensive, exhaustive campaign, but one that paid rich dividends. The book received widespread publicity in mainstream media, including TV, national publications and websites, and immediately landed on the New York Times bestseller list.
The Virgin Diet was subsequently also released in paperback and audio formats.
The big announcement at Book Expo America: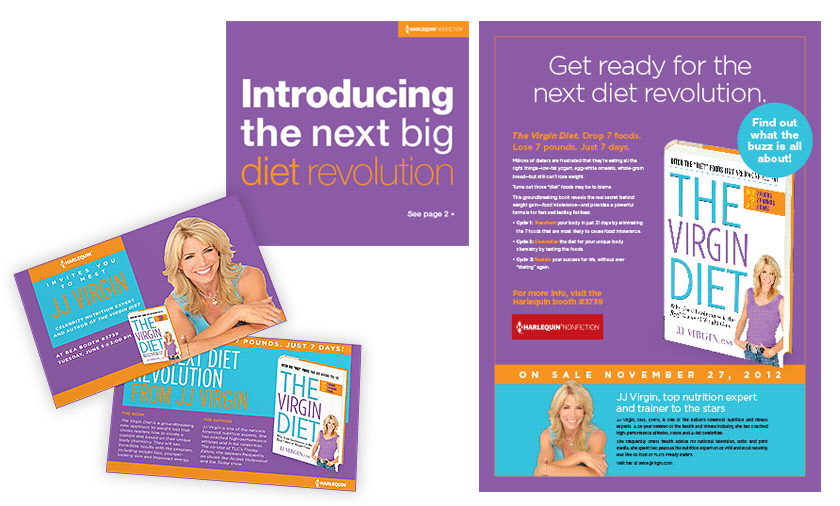 Some of the pre-launch marketing: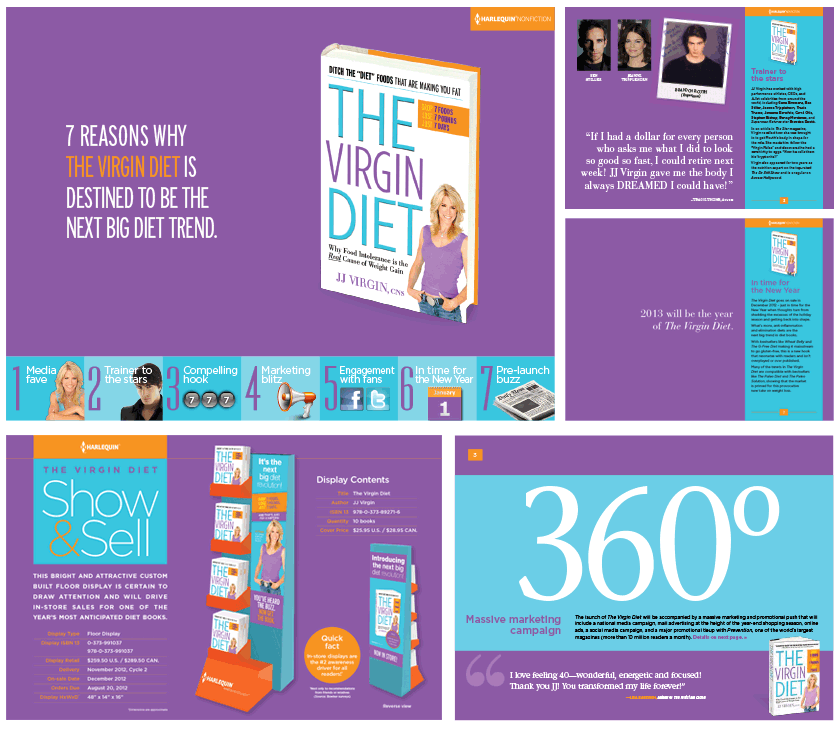 A few print and web advertising pieces: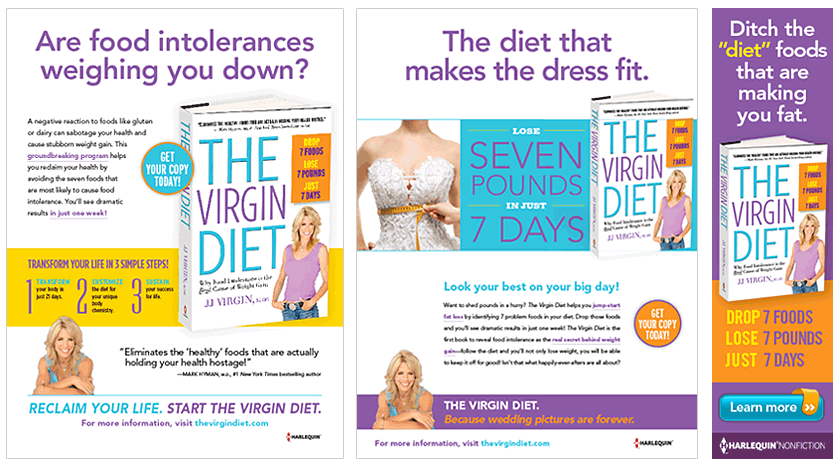 ---
If you have a project you'd like to discuss, please get in touch.