The UPS Store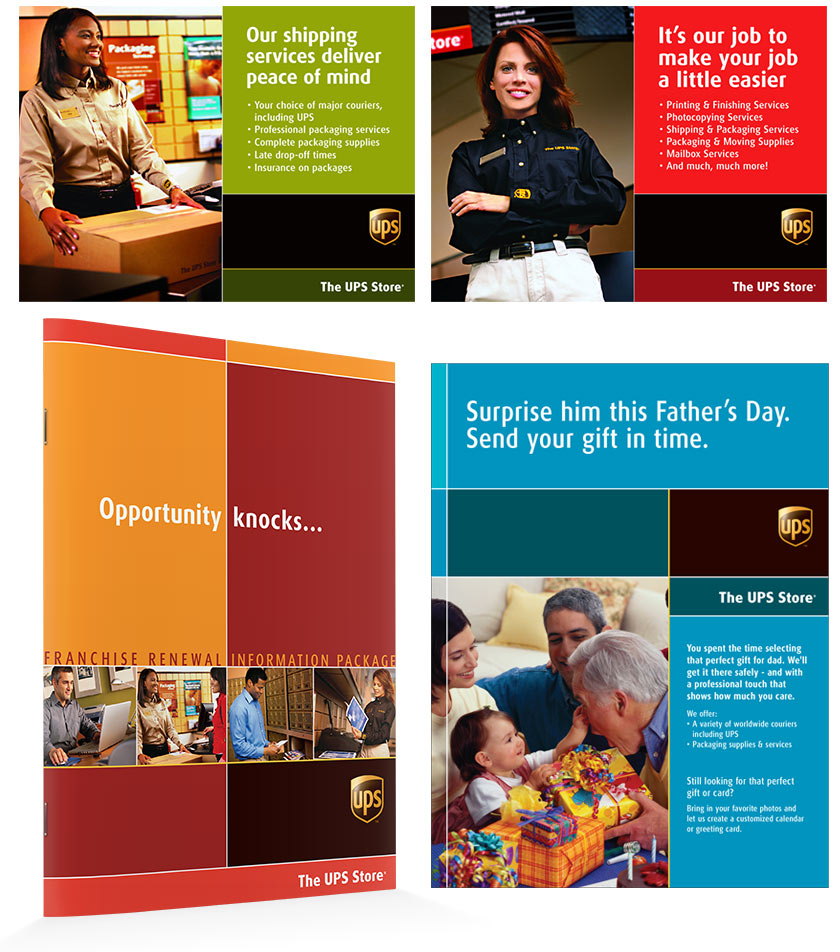 The UPS Store network—a wholly owned subsidiary of United Parcel Service—is the world's largest franchisor of retail shipping, postal, printing and business service centres. There are nearly 4,700 independently owned The UPS Store locations in the U.S., Puerto Rico and Canada.
The chain initially started out as Mail Boxes Etc., before it was acquired by UPS and rebranded in 2003. We are proud to have worked on numerous campaigns for both Mail Boxes Etc. as well as The UPS Store.
Our work with The UPS Store included creation of the franchise renewal package for MBE franchisees, press and directory advertisements, eblasts and promotional flyers.
We also created and wrote the copy for a series of more than 10 brochures—each targeted at a different trade, showcasing how The UPS Store could help them become more productive and expand their business. The campaign drove home the point that The UPS Store cared about individuals and small businesses, and was the right solution for their needs.
This and similar campaigns have helped The UPS Store routinely be ranked the No. 1 postal and business services franchise in Entrepreneur Magazine's annual Franchise 500 list.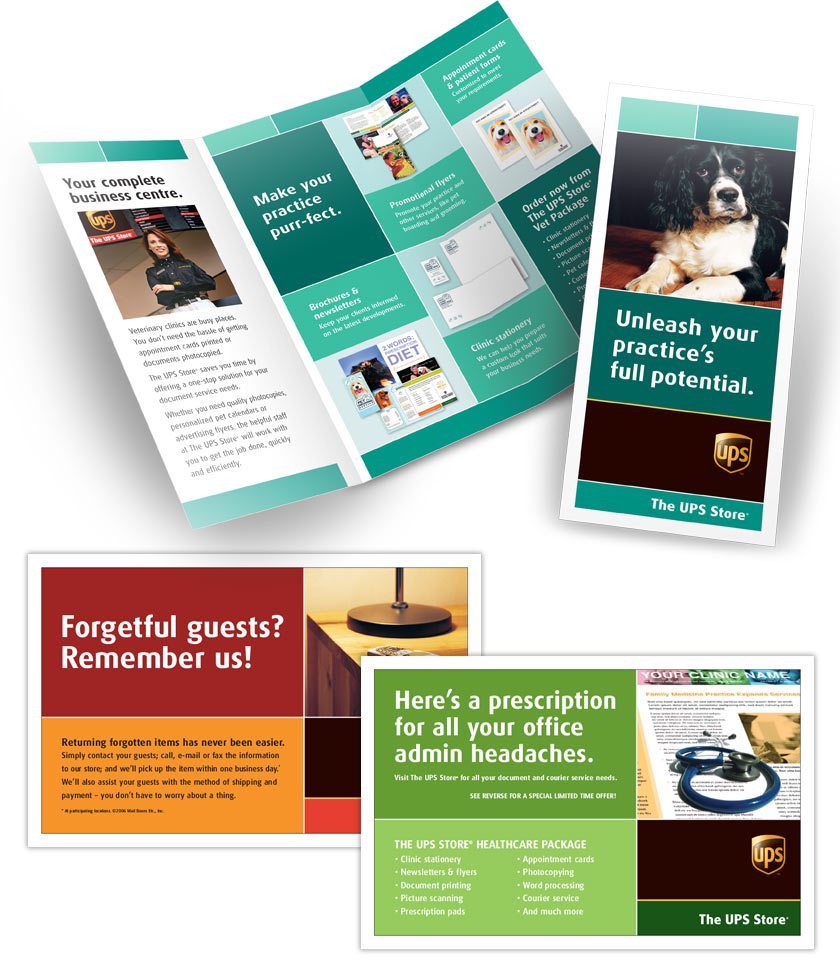 ---
If you have a project you'd like to discuss, please get in touch.