101 Things to See & Do…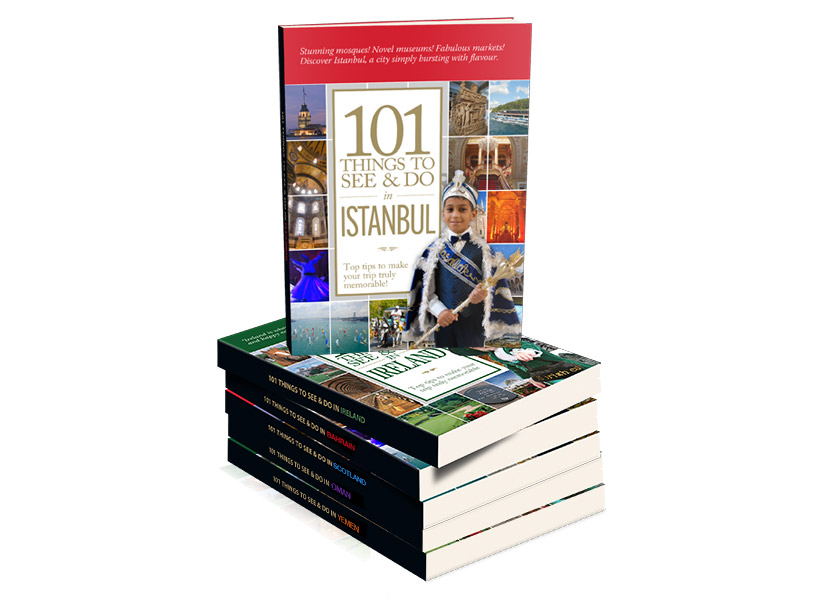 101 Things to See & Do… is a new series of pictorially rich travel guides, which—as the title suggests—highlights the must-see attractions for each destination.
Published by Arab World Tours in association with A Type of Magic, these pocket-sized books feature original photography accompanied by short text commentary from a team of travel writers who make their picks after touring the region. The guides are printed on glossy bright white paper to show the photographs in their best light.
Unlike Lonely Planet or Rough Guides, these books—typically around 240 pages each—are not packed with the minutiae of life in the city. Rather, they feature a few well-written travel articles, the selected 101 things to see and do, and essential information like consulates, important phone numbers and a selection of local words and phrases that a visitor might need to use.
The rich imagery makes the guide a valuable keepsake, something to leaf through and bring back memories long after the visit is complete.
Six destinations have been covered so far: Bahrain, Ireland, Istanbul, Oman, Scotland and Yemen. Guides to Dubai and Greece are currently in the planning stages, and an iPad app version of the guides is also being considered.
The guides, which were designed, edited and co-published by A Type of Magic, have earned a lot of positive feedback from readers, tourism offices and the media. More than 75,000 copies have currently been sold.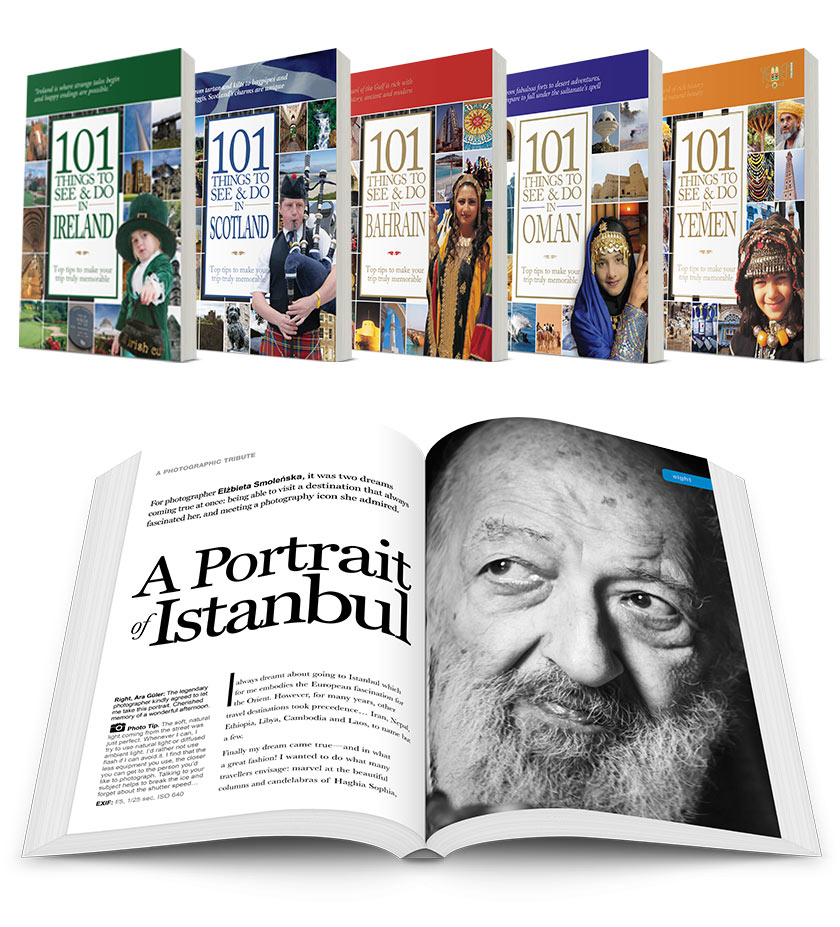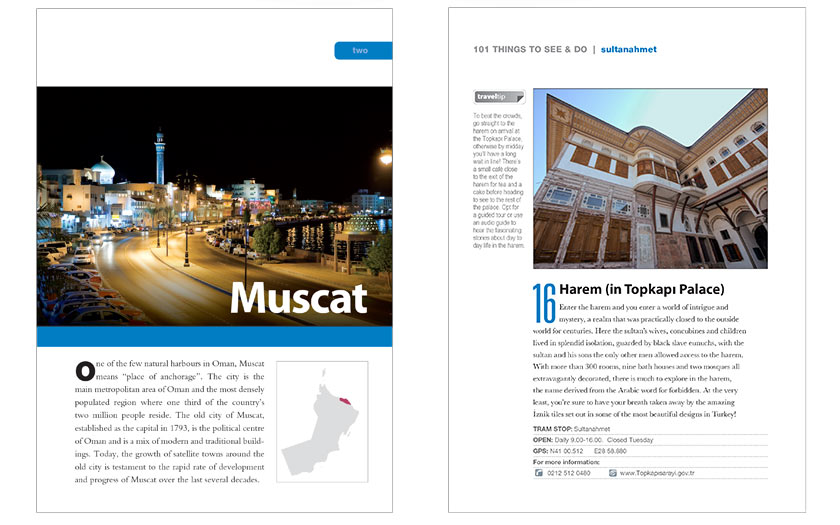 ---
If you have a project you'd like to discuss, please get in touch.