Confidence Bound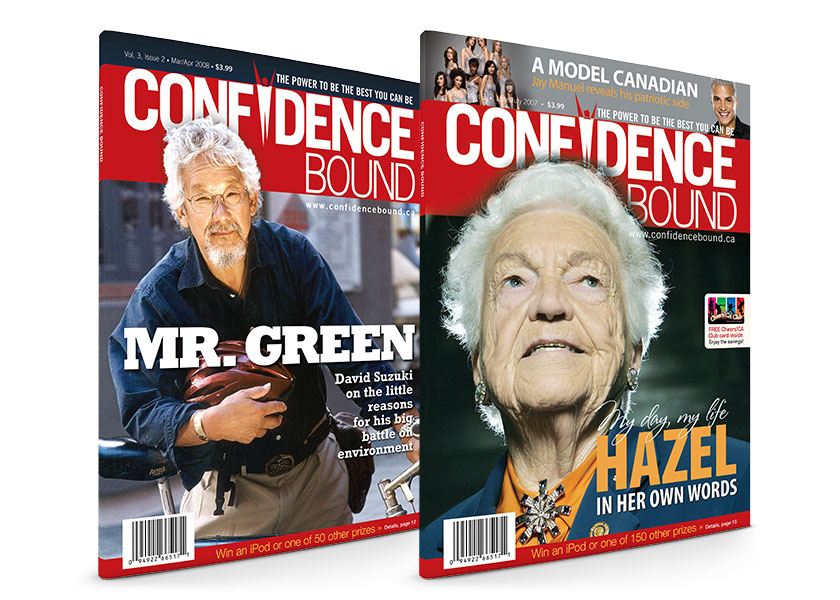 Confidence Bound, a Toronto-area based magazine published by MediaShack, had a lofty goal: to inspire and motivate readers through true-life success stories.
It was only a couple of issues old when A Type of Magic was approached to redesign it and bring the editorial to life. Several key decisions were made: The cover, which until then featured local residents interviewed for that issue, would now showcase more recognizable personalities and compelling photography. The masthead itself was redesigned and made more prominent to convey strength, and a new tagline underscored what the magazine was all about: The Power To Be The Best You Can Be.
The editorial content maintained a local flavour, but the feature mix was changed to include "day in the life" style interviews with well-known personalities, how-tos on starting a small business, public speaking tips, and profiles of emerging talent. Among those interviewed were Mississauga Mayor Hazel McCallion, then NDP leader Jack Layton, Toronto Mayoral frontrunner Olivia Chow, green activist David Suzuki, CBC anchor Wendy Mesley, Breakfast Television co-host Dina Pugliese, football legend Pinball Clemons, bestselling author Robin Sharma and star of American reality TV Jay Manuel.
The magazine posted strong subscription numbers for a niche publication, but rising printing and distribution costs forced the publishers to call a halt after a successful three-year run. Plans however remain to eventually revive the magazine as a digital-only publication.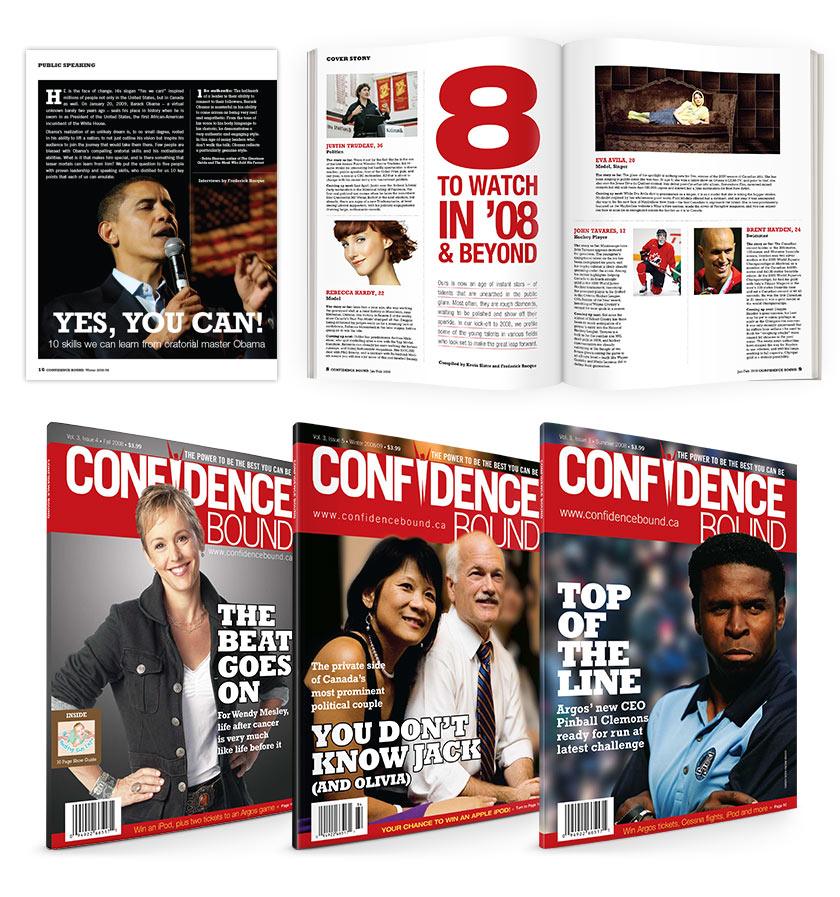 ---
If you have a project you'd like to discuss, please get in touch.