Harlequin Catalogues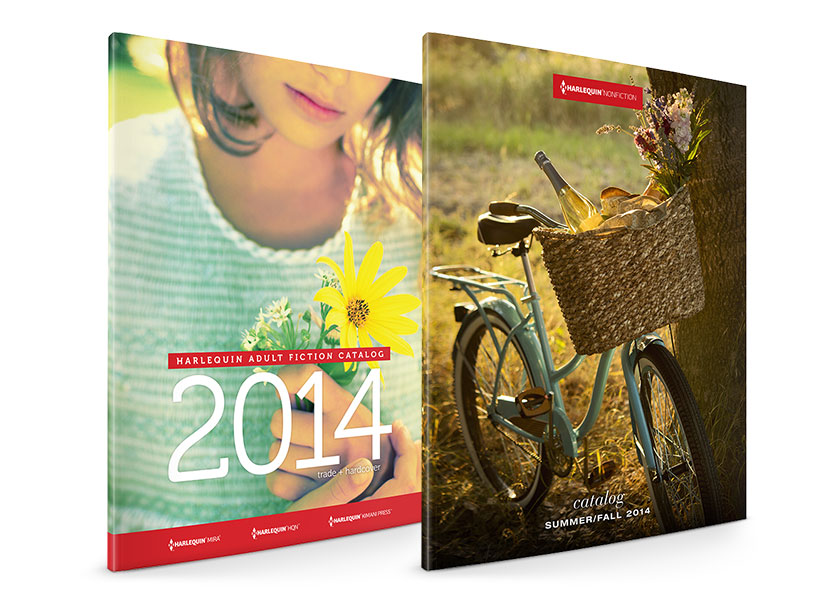 Harlequin is one of the world's leading publishers. The Toronto-based company publishes more than 100 titles a month in 94 international markets. It is estimated that 200 Harlequin books are sold every minute around the world.
While many associate Harlequin with romance novels, the company actually offers a broad range of reading in many genres, including nonfiction, young adult, African-American and fantasy.
Building awareness and creating buzz for these books doesn't begin just prior to release—it actually starts many months before by getting the word out to distributors and retailers. Catalogues for some of Harlequin's imprints, including TEEN, Nonfiction, Adult Fiction and MIRA, are sent out to the trade, highlighting some of the major books in the pipeline. They provide not just a synopsis, but also advance reviews, author bios, marketing and publicity plans, ISBNs and pricing information to help distributors and bookstores make informed choices.
Harlequin contracted A Type of Magic with designing a number of these catalogues. Our role included laying out all the information so it was easy to read, creating three-dimensional models of books, catalogue cover design, image sourcing, design of ads included in the catalogues, and copywriting where required.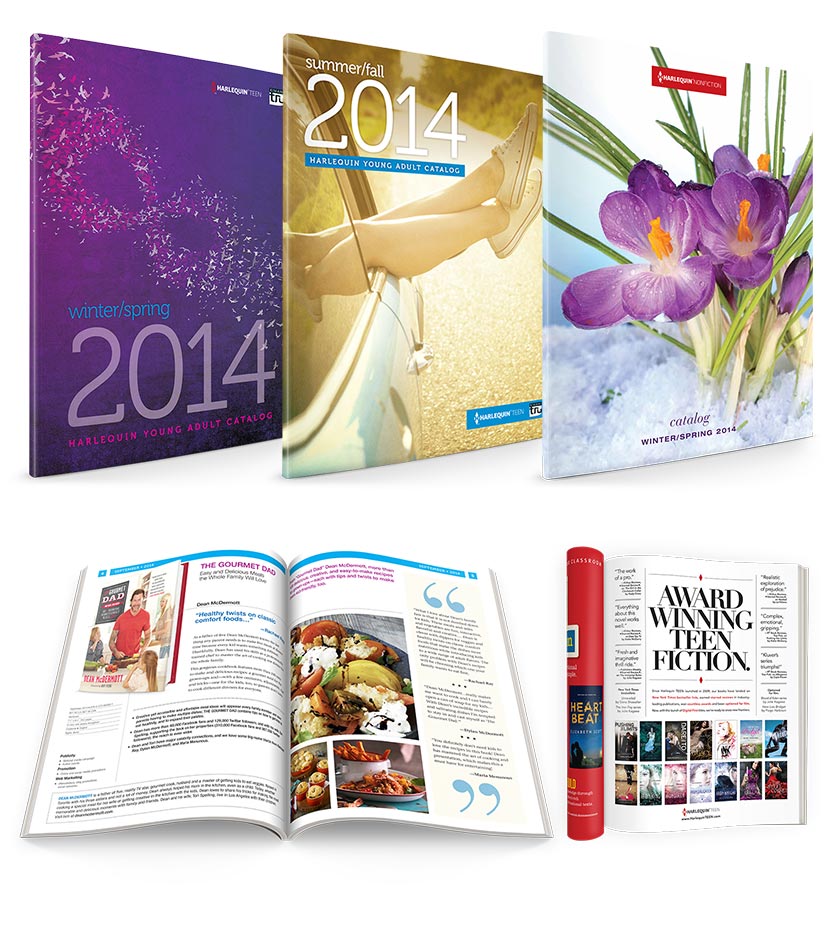 ---
If you have a project you'd like to discuss, please get in touch.