Visitor's Complete Guide to Bahrain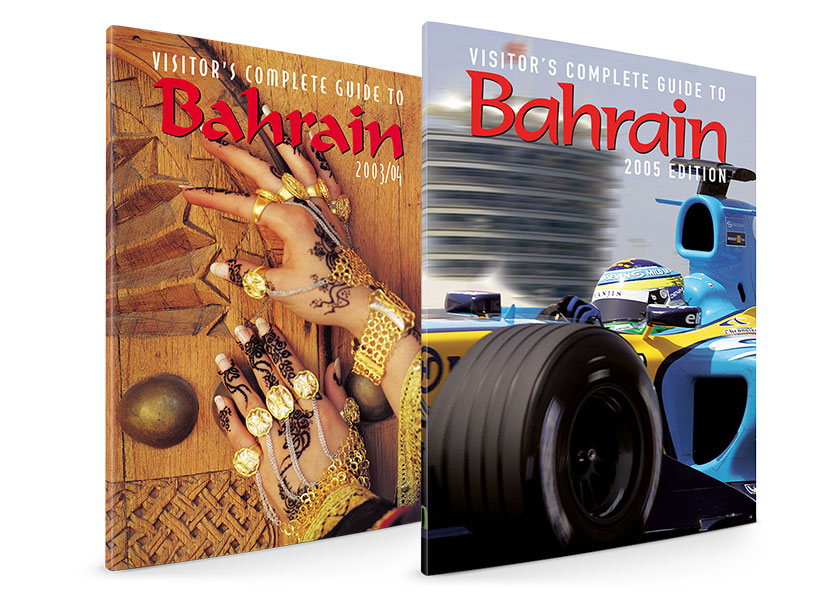 Visitor's Complete Guide to Bahrain was this company's first major independent publishing project.
A Type of Magic principal and creative director Archie D'Cruz was a senior journalist with the British-run Al Hilal Publishing Group in Bahrain at the time, and still in the early planning stages for a move to Canada. Al Hilal had been approached by Ali Mushaima, an enterprising businessman with a deep-seated love for travel, on the possibility of creating a visitor's guide to Bahrain. While Al Hilal declined, they suggested he approach Archie to take it on as an independent project.
Visitor's Complete Guide to Bahrain was, for the most part, a two-person collaboration between Ali and Archie, but the glossy, full-colour, 64-page book was a huge success. The entire print run was snapped up by bookstores, as well as hotels, resorts and airlines who bought them in bulk for the use of their guests. Major orders were also received from the country's tourism office and the business promotions board.
As many as 10 new editions were published over the years, each one featuring all new content, with articles and photographs from a growing team of writers and photographers from around the world. The book grew in size from 64 pages for the inaugural release to 224 pages for the final edition. In all, more than 150,000 copies of the Visitor's Complete Guide to Bahrain were sold, making the title a best-seller many times over.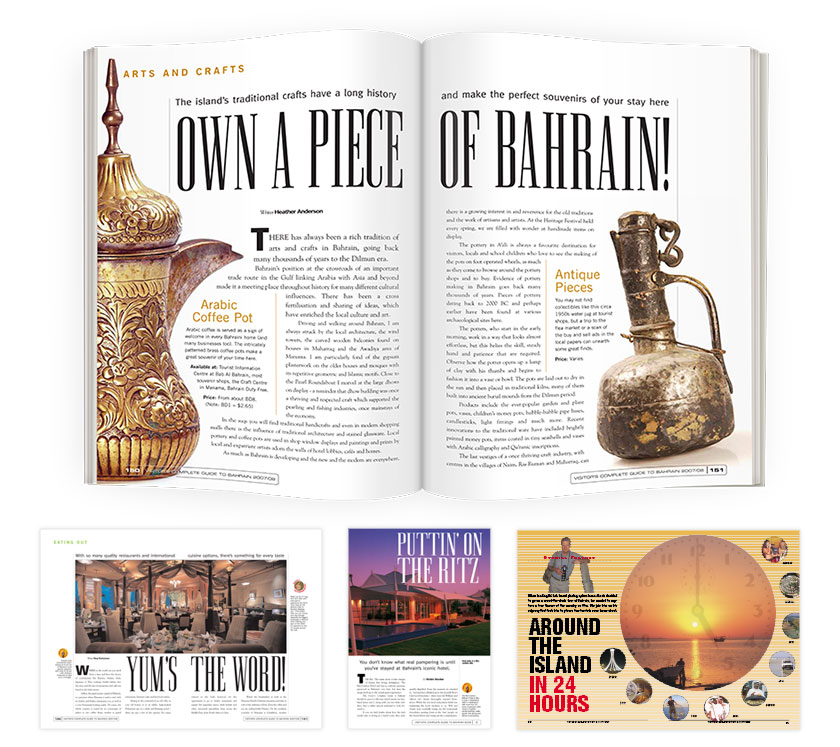 ---
If you have a project you'd like to discuss, please get in touch.