Dentsply Hygenius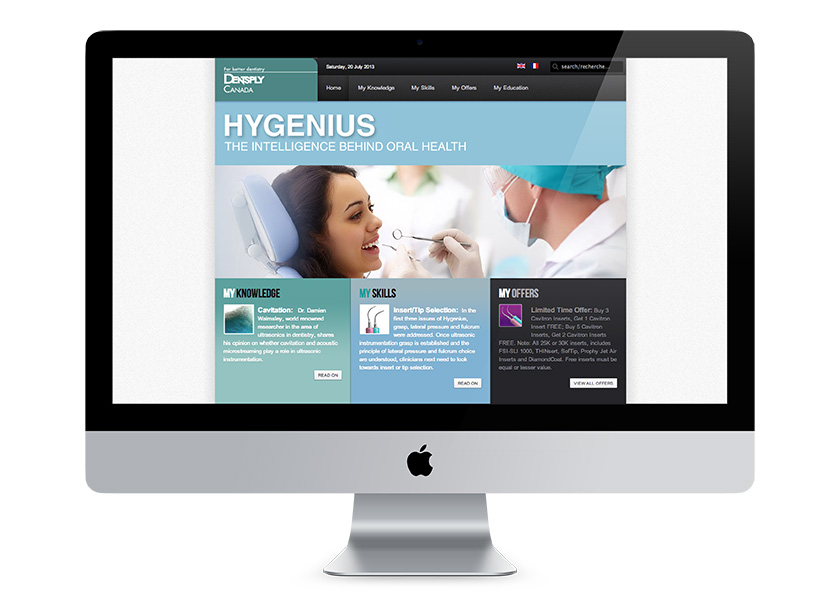 Dentsply is a leading international dental equipment maker and dental consumables producer with facilities in 22 countries, including Canada.
Apart from its primary website, Dentsply Canada also operates a number of other sites, some of which are geared towards education on the use of its products while also providing useful information for dental practictioners.
Through Dentsply Canada's agency wm&d, we helped create and operate a bilingual magazine-style website, Dentsply Hygenius. The site has identical articles in English and French, and a language flag on every page allows visitors to easily switch from one language to the other. We also helped craft the newsletter that gets sent out to the company's subscription list each time a new "issue" is published.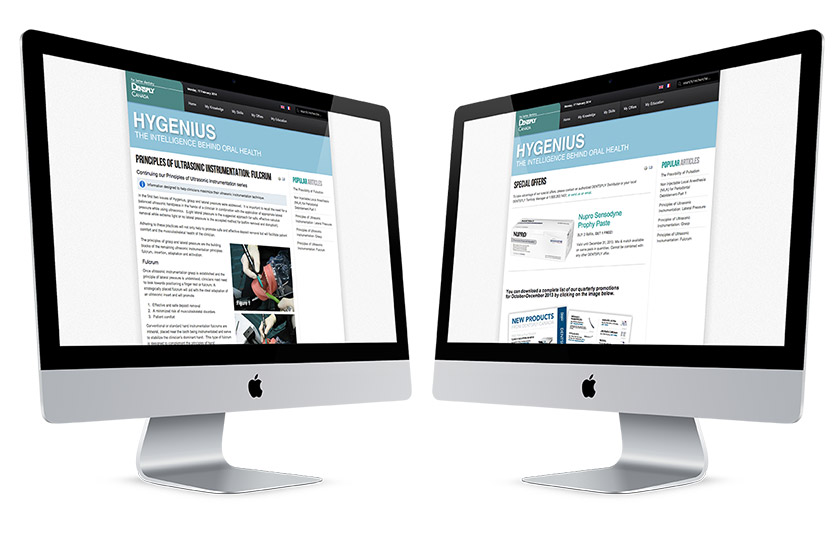 ---
If you have a project you'd like to discuss, please get in touch.